AMD revealed their newest graphics card from AMD Radeon HD 7000 series, the Radeon HD 7790. Despite previous rumors the new GCN arch-based Radeon HD 7790 isn't a new revision of Graphics Core Next, though it includes several enhancements that improve its performance up to 30% over Cape Verde-based Radeon HD 7770.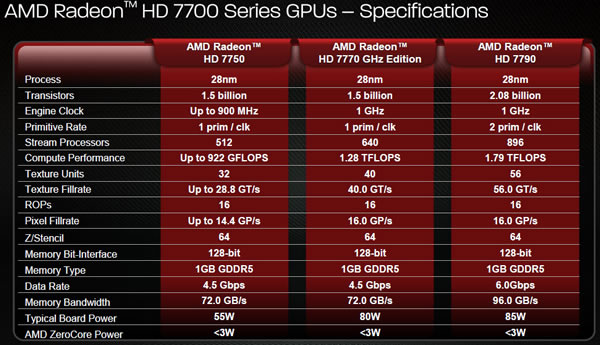 With a street price of US$ 149, the new AMD Radeon HD 7790 is also part of Never Settle Reloaded program and gives a free copy of Bioshock Infinite when bought at one of participating retailers.
Learn more about the Radeon HD 7790.
Reviews