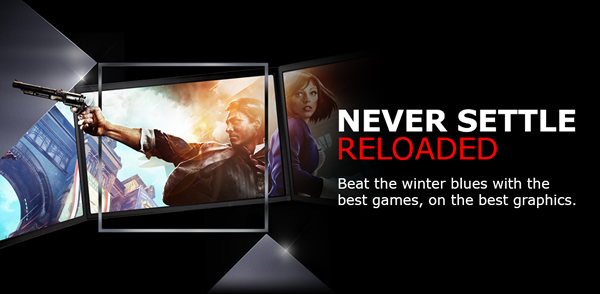 If you purchased an AMD Radeon video card in one of participating retailers, grab now your Bioshock Infinite game key in AMD Never Settle Reloaded site. Bioshock Infinite is already available to pre-load with your Steam client so you can start playing as soon it's ready!
Developed by Irrational Games, BioShock Infinite is a first-person shooter video game and the 3rd installment in the BioShock series, in contrast with previous Bioshock and Bioshock 2 that occurs in underwater city "Rapture", Bioshock Infinite takes place in air-city "Columbia".
Reviewers of PC version seem to be in love to it, with IGN giving an amazing 9.5 of 10, and an outstanding metascore of 95 out of 100 at Metacritic, making it a serious candidate for GOTY.
The game also includes a fully configurable and nice looking benchmark timedemo you can watch below

Some fun facts about Bioshock Infinite development