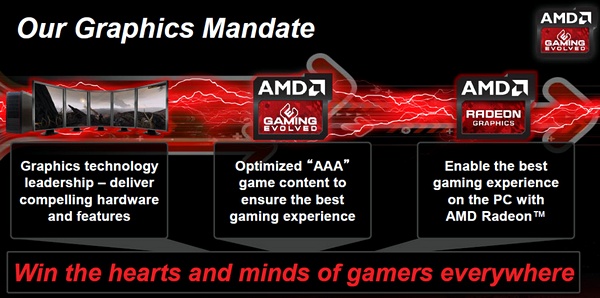 Rage3D attended AMD's GDC 2013 press event and spoke with key figures to find out more about their Gaming Unified program and where Radeon graphics powered by GCN – Graphics Core Next – are going in 2013.
AMD announced new products like AMD Radeon HD 7990, a dual-GPU video card – the fastest video card on AMD's Radeon lineup and perhaps the world's fastest too, this time with a cooling solution newer to Radeon series (but already seen on FirePro series) that's expected to give whisper quiet operation, accordingly to AMD words.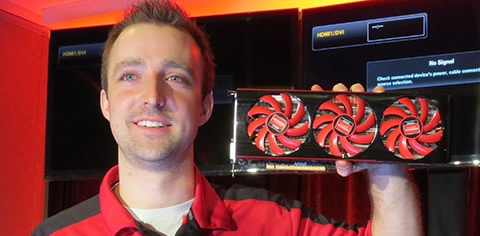 AMD Radeon HD 7990
To heat up competition in cloud gaming market, they showcased the new AMD FirePro Sky Series engineered to bring high fidelity games to the cloud, where a single Tahiti GCN GPU can provide up to six 720p streams at 30 FPS altogether with a newer technology called AMD RapidFire, an open API designed to deliver HD visual quality, low latency and optimal network usage, key factors to the cloud gaming success.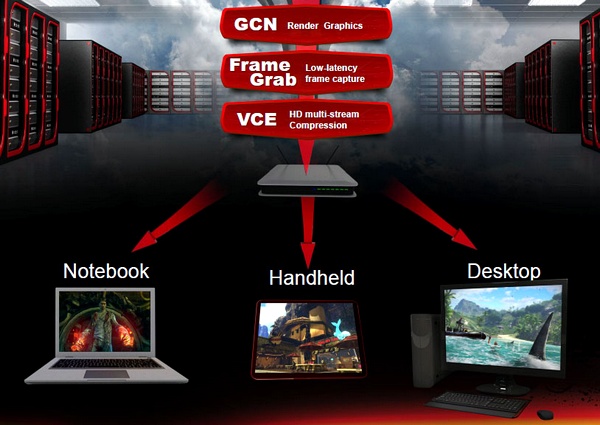 Watch Far Cry 3 streamed from Radeon SKY 700 via CiiNOW – Source:
Fireuser.com
AMD also revealed Project Phoenix featuring Ruby in a great comeback using Crytek's CryEngine 3 and all new graphics effects, optimized for use with GCN features.
Hit the source to learn more.
Source: Rage3D