The year is 2007. It is the future. Earth has been ravaged by a nuclear war and new paths for peace must be found. A U.S. cyborg army may have found a solution: a powerful bioweapon on a distant island. A Mark IV Cyber Commando, Sergeant Rex Power Colt has been sent over to gather information and figure out what the hell is going on…
If you already got Far Cry 3 from Never Settle Reloaded program, you may be entitled for a free UPlay key for the just announced Far Cry 3: Blood Dragon. All video cards participating in Never Settle Reloaded are eligible, just make sure you buy it in a participating retailer.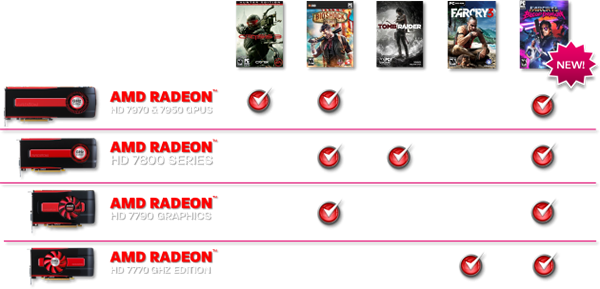 The Never Settle Reloaded promotion in North America, Europe, Australia, New Zealand & South Korea.
Learn more about Never Settle Reloaded promotion at AMD website.
Source: @AMDRadeon / AMD Game Blog