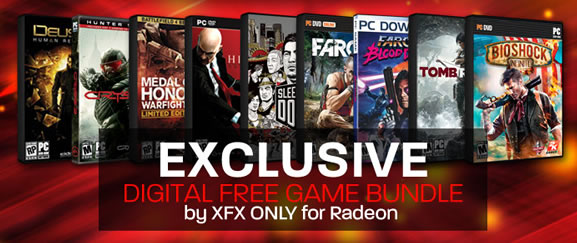 In a very nice initiative, XFX is bringing AMD Never Settle Forever bundle to customers in Latin America, including countries not covered by previous Never Settle bundles.
Never Settle Forever grants the buyer of a new video card the choice of up to 3 free games from a wide range of nice titles including Crysis 3, Bioshock Infinite, Tomb Raider, Far Cry 3 and more.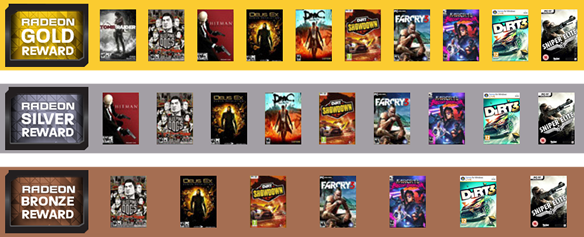 The number of free games and the available choices depends on the video card reward class, ranging from Bronze to Gold Reward.

To redeem the free games, just fill in the form in XFX web site.
The promotion started at 08/14/2013 and is valid until the end of 2013. Terms and conditions apply. Check XFX web site for more information.