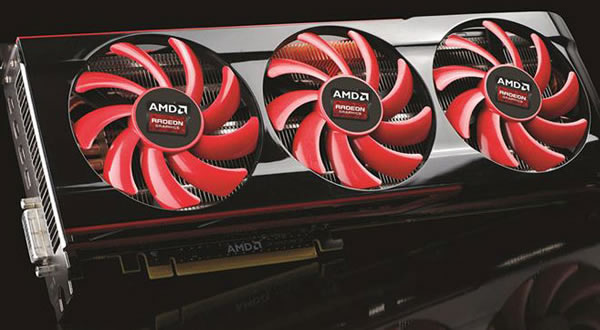 AMD proudly announced today the Radeon™ HD 7990, the world's fastest graphics card. It features dual AMD Radeon™ HD 7900 Series GPUs, 6GB of ultra-fast GDDR5 and native support for 5×1 AMD Eyefinity technology.

Image:
techPowerUp!
The Radeon HD 7990 sports dual Tahiti chips with a total of 4096 Stream processors running at 1Ghz clock speed and 6GB of GDDR5 video memory clocked at 6Ghz. It measures about 12-inches long and uses a standard dual slot cooling solution with 3 fans for a quieter operation.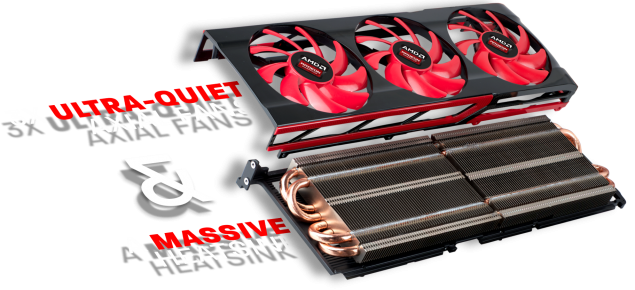 The Radeon HD 7990 also includes eight free games with the card: BioShock Infinite, Tomb Raider, Crysis 3 Hunter Edition, Far Cry 3, Far Cry 3: Blood Dragon, Hitman Absolution, Sleeping Dogs, and Deus Ex: Human Revolution: about US$ 300 worth of downloadable software!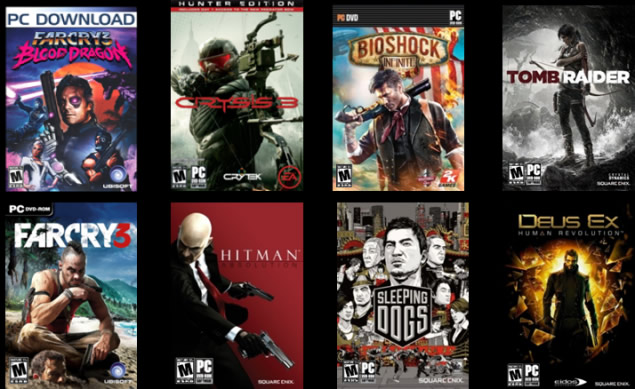 With Radeon HD 7990 introduction, AMD also presented a new Catalyst driver 13.5 beta 2, addressing some frame pacing issues found on Crossfire systems. The driver is expected to be released at second half of 2013 but already made a debut in a prototype form in Radeon HD 7990 launch reviews. It's still a work in progress but results are quite promising.
Radeon HD 7990′s reviews on the web:
The price tag is US$ 999 and it's expected to become available in a couple of weeks.