RadeonPro can give a sound feedback when some actions are in effect, like when a profile is detected and activated, when forced triple-buffering is applied, and other events.

,
Use sound notifications
Check this option to activate sound notifications. Define the sounds for each event using the Control Panel System Sounds applet (see screenshot below).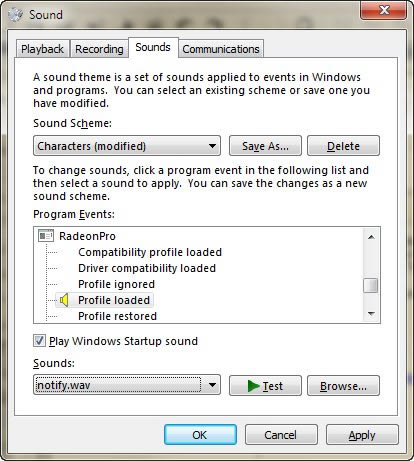 Currently available events:
Compatibility profile loaded
Driver compatibility loaded
Profile ignored
Profile loaded
Profile restored
Triple-buffering activated
Video Spoof activated