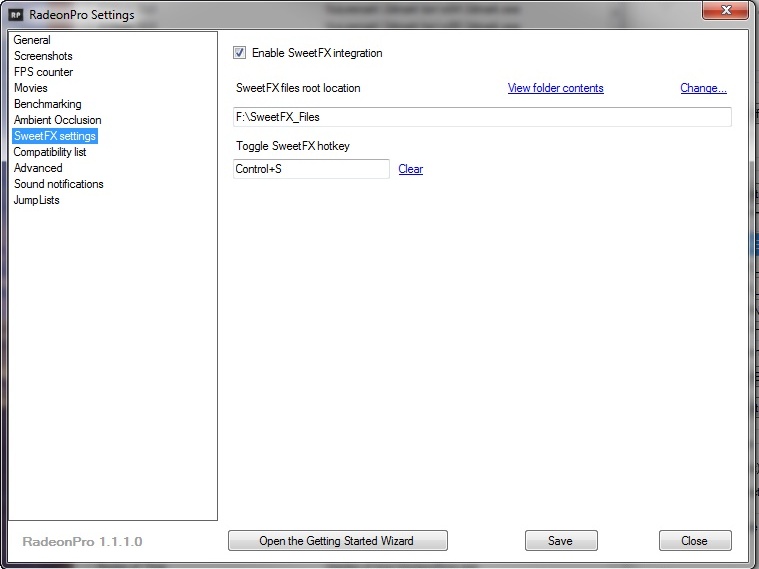 SweetFX gives you more control over image quality by applying lots of post-processing effects, allowing users to personalize the visual of games to fit their own taste.
To use SweetFX integration, you must first enable it at RadeonPro Settings and inform to RadeonPro where SweetFX files have been unpacked. You can also set a hotkey to enable/disable the effect while you're gaming.
SweetFX can be applied at Global or Profile scope. Setting SweetFX in Global scope will apply the effect on all games that don't have a profile defined, however Global API monitoring (see API monitoring for more information) must be set or SweetFX will be applied only in games that have a profile defined.