JumpLists are a new Windows 7 feature, in a few words it's a special menu that appears when you hover the mouse over the program shortcut on Start menu or click the right button of your mouse over the program on Taskbar.
RadeonPro fully supports JumpLists when Windows 7 is detected. Users of earlier versions of Windows can still have access to many JumpLists shortcuts through the tray icon context menu that appears when you click the mouse right button on the RadeonPro tray icon.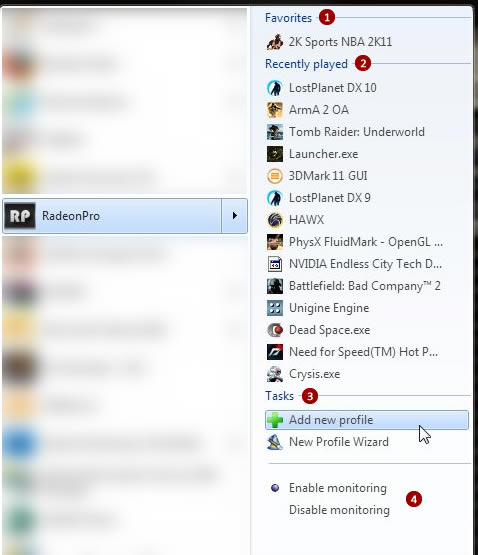 Favorites
Groups your favorite game profiles.
Recently played
Lists your recently played games.
Tasks
Shortcuts to profile tasks.
Monitoring status
Display the current process monitoring status. See About Process monitoring for more information.